Please wait...
WY0001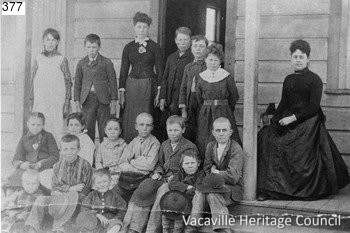 Resource tools
File Information
Options

I know something about this photo!

Feel free to let us know!

Share Info
Resource details
Original filename
WY0001.jpg
Caption
Gomer School, 1890s - Top-L to R-May Davidson, Chas Bailard, Emma Bailard, Frank Bailard, John Davison, Sadie Bailard; Ctr- Grace Sheldon, Nell Davisson, Hattie Sheldon, Harry Sheldon, Gilbert Bailard, Fred Sheldon; Front - Maynard Bailard, Ed Gardner,Winfield Bailard, Hancock Bailard. Teacher Miss Luella Gillespie. Identification made by Hattie Sheldon and Maynard Bailard, Jan 1965.
Search for similar resources