Please wait...
WY0003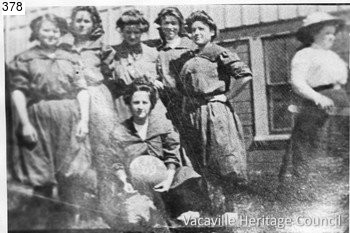 Resource tools
File Information
Options

I know something about this photo!

Feel free to let us know!

Share Info
Resource details
Original filename
WY0003.jpg
Caption
Armijo High's School Girls Basketball team, 1909. L to R - Grace Finne (Nickerson), Mabem Morrill (McDermid)(McDairmid ?), Madge Swim (Jackson), Alice Mason (Long), Lena Borges (Garritson), Pearl Lambert (Wright) with basketball. Courtesy of Pearl Wright.
Search for similar resources