Please wait...
WY0009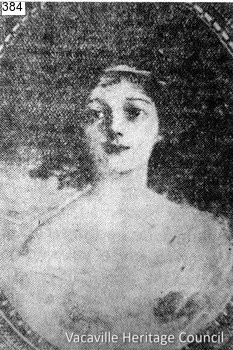 Resource tools
File Information
Options

I know something about this photo!

Feel free to let us know!

Share Info
Resource details
Original filename
WY0009.jpg
Caption
Only known likeness of Arguello Concepcion. Her romance with Russion Rezanov was made famous by Bret Harte and Gertrude Atherton. She taught as a nun at St. Gertrude's Convent in Benicia. Died Dec. 23, 1857 and is buried in St. Dominic's Cemetery at Benicia.
Search for similar resources