Please wait...
WY0021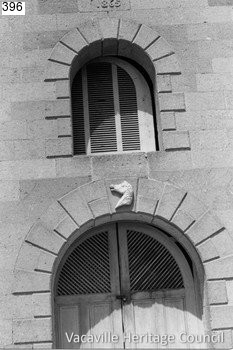 Resource tools
File Information
Options

I know something about this photo!

Feel free to let us know!

Share Info
Resource details
Original filename
WY0021.jpg
Caption
Baldwin Stone Barn, Suisun Valley, Rockville, Ca. (close-up view of front showing 1865 date). Owned by R. D. Robbins in later years. Built in 1865 for John Baldwin who had purchase the property from Landy Alford.
Search for similar resources