Please wait...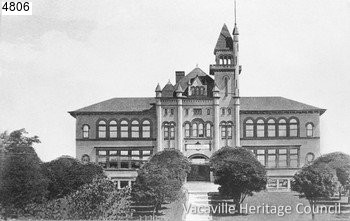 Resource tools
File Information
Options

I know something about this photo!

Feel free to let us know!

Share Info
Resource details
Original filename
0422-edited.jpg
Caption
1905 photo of Vacaville Union High School. Dedicated July 4, 1898. Completed cost $15,000. Contractor, George Sharpe. Demolition July 30, 1954 by Homer Arons of Sacramento. Bid $600. Located on hill College and School streets.
Search for similar resources