Please wait...
Residence of T.T. Hooper, Birds Landing, Residence of William Donell, Birds Landing, Montezuma, Solano Co., CA.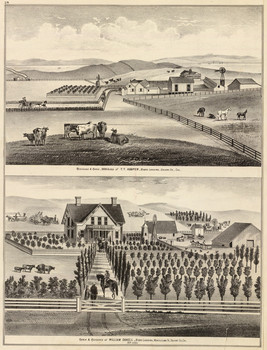 Resource tools
File Information
Options

Online Preview

This resource is available for viewing

View Map
Resource details
Original filename
1000009.jpg
Caption
Historical atlas map of Solano County, California. Compiled, drawn and published from personal examinations and surveys by Thompson and West. San Francisco, Cala. 1878. Thos. Hunter, Pr. Phila. N. Friend, Engr. Philad. C.L. Smith, Del.
Search for similar resources