Please wait...
vvnegative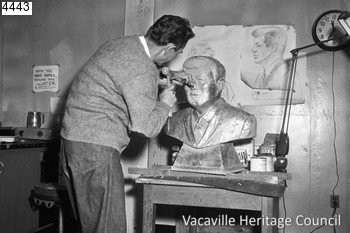 Resource tools
File Information
Options

I know something about this photo!

Feel free to let us know!

Share Info
Resource details
Original filename
vhc-1-59-36x24.tif
Caption
California Medical Facility sculptor Gus Bouquet known as the "Old Master" working on the bust of John F. Kennedy for the Memorial Monument at Andrews Park.
Search for similar resources