Please wait...
Marvin Riehl Veterans Day Parade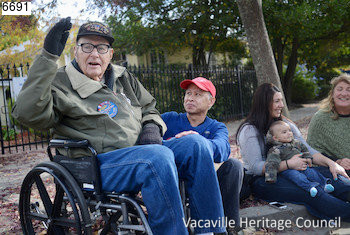 Resource tools
File Information
Options

I know something about this photo!

Feel free to let us know!

Share Info
Resource details
Original filename
fairfield-vets-day_9-1024x687.jpg
Camera make / model
NIKON D600
Caption
Marvin Riehl, left, sits with his caretaker Homer Convento, center, to watch the Fairfield Veteran's Day Parade on Monday. (Robinson Kuntz/Daily Republic).
Search for similar resources