Please wait...
Vacaville High and Grammar School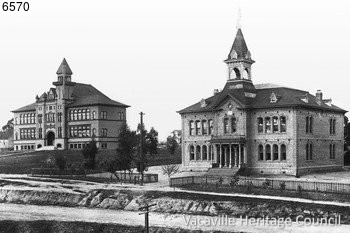 Resource tools
File Information
Options

I know something about this photo!

Feel free to let us know!

Share Info
Resource details
Original filename
0102_12x8.jpg
Caption
Left to right - Vacaville Union High School and Grammar School located on a hill known today as Andrews Park. School street ran in front of the schools.
Search for similar resources