Please wait...
birthday ninetyfour, 4/28/11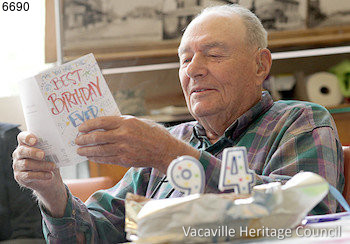 Resource tools
File Information
Options

I know something about this photo!

Feel free to let us know!

Share Info
Resource details
Original filename
birthday_ninetyfour-copy.jpg
Camera make / model
Canon EOS 5D Mark II
Caption
Marvin Riehl reads a card given to him for his 94th birthday Thursday morning at the Vacaville Heritage Council.
Search for similar resources